Buy Walnut Trees from Turkey
We produce high quality walnut trees and export them to all countries.
Announcement:
Reserve your walnut trees for the November 2023 Season!
Visit our Prices page for information.
Our Company - Waltree
Waltree is the biggest walnut tree producer in Turkey and Europe. We produce high quality walnut trees and export our trees to 16 different countries. Our nursery is located in Bandirma, Turkey. We grow our trees in our own 15 hectares of land. Our production capacity is 350.000 grafted walnut trees each year.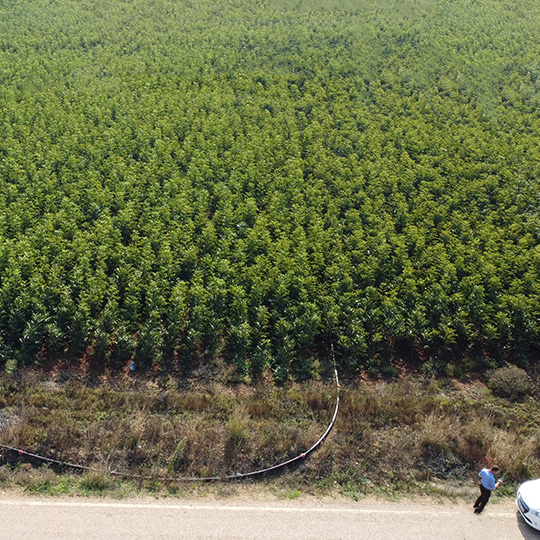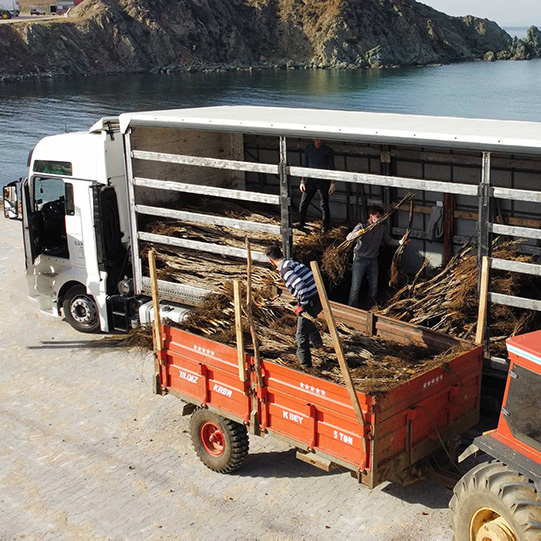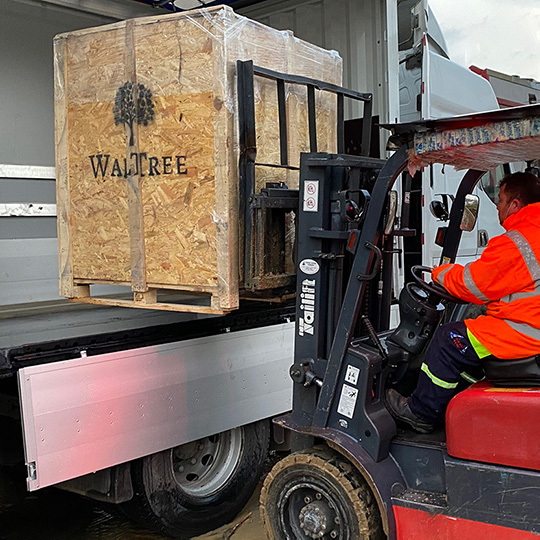 The Story of How we Produce Our Walnut Trees
We plant tons of walnuts seeds to become our rootstocks. When our walnut seedlings complete one year of growth, we graft our trees when they are using patch budding technique. It is considered the most successful grafting technique for walnut trees.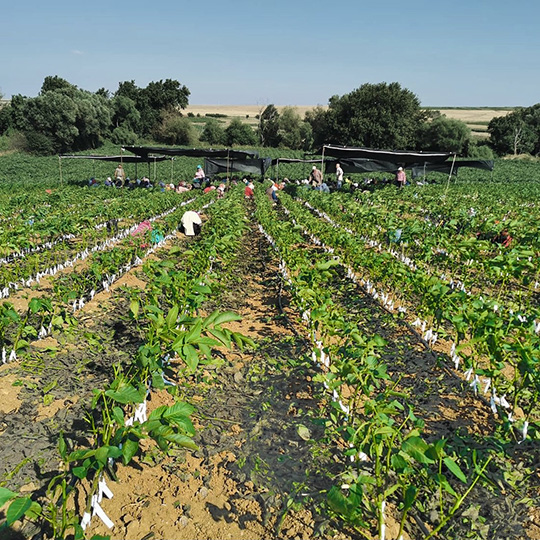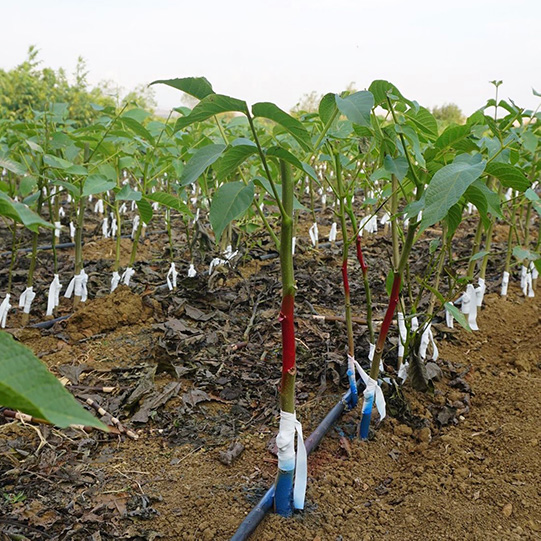 We grow our trees for another year and they become ready for sale when they are two years old. Our trees become ready for harvest in November. We dig them from soil using special machinery to preserve their root system.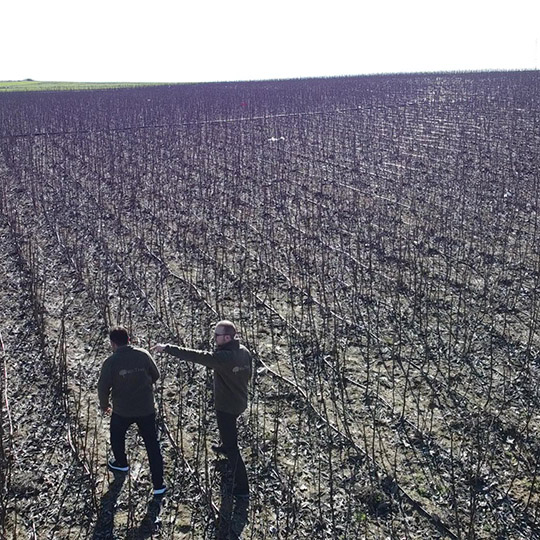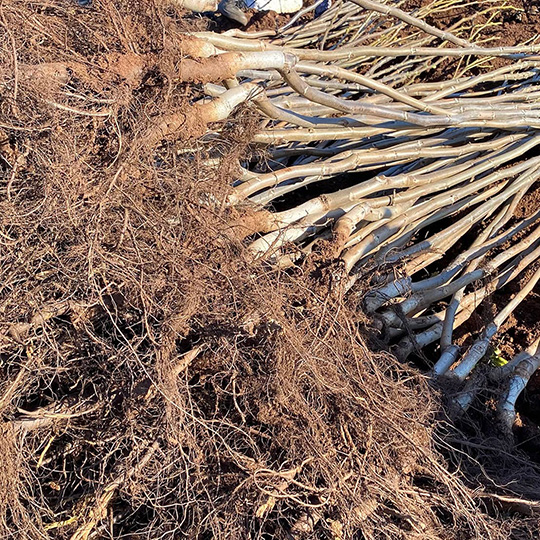 Upon the request of our clients, we are able to organize transportation of the trees to their country. We work with trusted logistics companies to deliver the trees via truck, air freight or sea freight.
Our Best Selling Variety

Chandler Walnut Tree
Chandler is our most popular walnut tree variety. It is an American variety developed by University of California. Chandler is very productive with super high yield potential. Chandler walnut trees can be grown in many regions within Europe and Asia. Click the button below to learn more about our Chandler walnut tree variety.
Chandler Walnut Tree Details
REASONS TO BUY FROM WALTREE NURSERY
WHEN IS THE BEST TIME TO PLANT WALNUT SAPLINGS?
The best time to plant walnut saplings in Fall season is in November and December. The best time to plant walnut saplings in Spring season is in February and March. We especially recommend the months of November and March because in these months weather is usually softer. It is easier to prepare your land for planting walnut saplings in good weather. Bare rooted walnut trees can be planted only when they are dormant (when they are in winter sleep). For this reason, it is not possible to buy walnut trees before November. The latest date you can plant walnut trees is 15th of April. After this date the weather gets too warm and the trees wake up from dormancy.

Our sales for the next season will start in November 2020. In order to receive your walnut saplings on time, please place your order at least 3 weeks in advance of your planned planting date.
Our Company's History
We were established in 1992 and we are specialized in producing grafted walnut saplings (young walnut trees). In 1992 we started our nursery by producing Turkish walnut tree varieties like Sebin and Bilecik. In the year 2005 we started grafting superior American and French walnut tree varieties such as Chandler and Fernor. We graft these varieties on strong and reliable walnut seedlings with robust roots. Our walnut seedlings are of juglans regia rootstock (also known as English walnut).

We worked hard to produce the highest quality trees over many years. Today we are the leading walnut tree nursery in Turkey and in our region. Every year we are producing more than 300.000 walnut saplings. We have walnut trees for sale starting from November until next year's April. We export 80 percent of our bare root walnut saplings to different countries in Europe and Asia. Some of the countries we sent walnut trees in the previous years are Serbia, Bulgaria, Albania, Italy, Portugal, Kosovo, Georgia, Armenia, India and many more...
RESEARCH AND BEST PRACTICES
At Waltree Nursery, we combine our 31 years of experience with most up-to-date knowledge. We attend University of California education programs to follow the latest developments about walnut trees. This way, we always have the most recent and accurate information about walnut production and growth. We share these best practices with our clients to ensure that they get the most yield from their orchards and maximize their return on investment.
News from our nursery

We are grafting our 1 year old walnut seedlings

POST DATE: 16 AUGUST 2020
No Comments

This week we have started grafting our 1 year old walnut seedlings. We produce and graft our saplings at our own 15 hectares fields, in the city of Bandirma. We use the scion buds that we take from our own mother trees to graft our new seedlings. This way, we ensure that our seedlings are 100% true to their name.

Our 2 years old walnut saplings in July 2020

POST DATE: 21 JULY 2020
No Comments

We have started taking reservations and orders for November 2020. Watch our video to see our walnut trees that we will be selling this November. We recorded this video in July and some of our trees are higher than 2 metres already!

New Video: How To Prune Walnut Trees

POST DATE: 20 JUNE 2020
No Comments

In our new tutorial video, we show you how to prune young walnut trees. For example, if you have planted your trees in November or March, you need to prune the trees in June. This is called 1st summer pruning.

How To Plant Walnut Trees

POST DATE: 10 MARCH 2020
No Comments

In our new article, we explain how to plant walnut trees properly. We start with explaining how to prepare your field, how to dig the holes for the trees, and finally how to plant the trees. In the last section, we give some tips on what you can do to protect the trees after planting.

Read more

We Attended 2019 Novi Sad Agriculture Fair

POST DATE: 10 DECEMBER 2019
No Comments

We were at 84th Agriculture Fair in the city of Novi Sad, Serbia. We met with agriculture professionals in Serbia and had the opportunity to have conversations about walnut trees with investors and growers

There were visitors from all over Europe who attended the fair and there was a lot of interest in our nursery's booth. We thank everyone who visited our booth at the fair.
WATCH OUR NURSERY'S VIDEO
Ask our walnut tree prices
Fill out a quick form and we can send you a price list in 24 hours.